Counties
Derbyshire skittle Leicestershire for 156 as they ease to a six-wicket One-Day Cup win over their East Midlands rivals.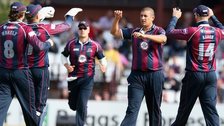 Northants finances 'not do or die'
Northants ask the England and Wales Cricket board about financial help, but deny reports that they require an emergency loan.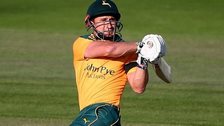 Unbeaten Notts overcome Lancashire
Notts beat Lancashire by four wickets in Liverpool to stay top of their One-Day Cup group and set for the last eight.