Great Britain's Kell Brook will defend his IBF world welterweight title against Argentine Diego Chaves in Sheffield on 24 October.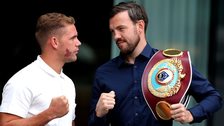 Lee's world title defence postponed
Andy Lee's WBO middleweight title defence against Billy Joe Saunders is postponed after the challenger suffers a cut eye.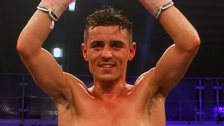 Crolla faces Perez in autumn rematch
Anthony Crolla faces Darleys Perez in a rematch for the WBA lightweight title on 21 November in Manchester.