The British super-heavyweight with a love of painting shares his thoughts on art and boxing with Ben Dirs.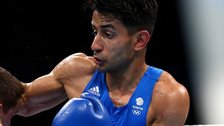 Ashfaq out of World Championships
Qais Ashfaq loses in the World Championships in Doha as fellow Britons Harvey Horn and Pat McCormack progress.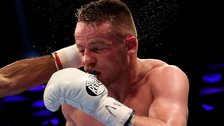 Gavin fight off after foot run over
Birmingham boxer Frankie Gavin has to postpone his forthcoming fight with Sam Eggington after having his foot run over.