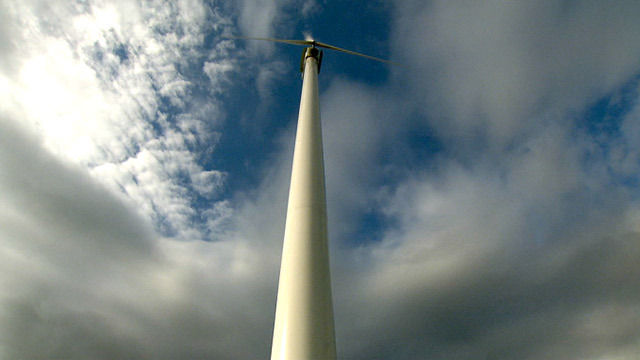 The Energy Landscape
Pupils from Queen Margaret's Academy proudly celebrate the green initiatives to be found on their doorstep. Award-winning photographer Colin Prior reveals some simple tips to help capture great photographs in the outdoors. Landscape photographer Colin Prior provides some of the helpful tips and tools you need to capture great photographs.
From gas and coal to wind-power, energy production has an important place in Ayrshire's history. Through the 19th and most of the 20th Century, coal mining was the dominant industry and while all the deep pits are now closed, there is still extensive extraction from open-cast mines. Ayrshire contributes to renewable energy provision in Scotland: Hadyard Hill, to the east of Girvan, was Britain's most powerful windfarm when it was commissioned in 2006.
South Ayrshire is one of Scotland's 32 unitary council areas. It borders Inverclyde, Renfrewshire, East Ayrshire and South Ayrshire.
The area was created in 1996, adopting the boundaries of the former district of Kyle and Carrick and maintaining Ayr as administrative centre.