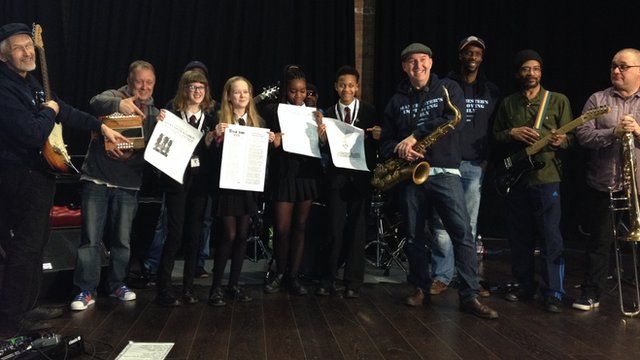 Penny Broadsides: Industrial Revolution brought to life
16 February 2016 Last updated at 15:49 GMT
Manchester band Edward II have been bringing 1800s newssheets to life by writing songs based on the news they reported.
BBC News School Reporters from Wright Robinson Sports College visited the band during rehearsals to find out more about the project.
This report was carried on BBC North West Tonight on Monday 15 February.