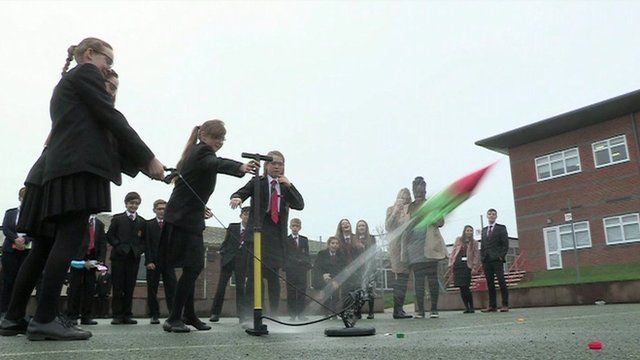 Pupils celebrate Tim Peake link-up
11 January 2016 Last updated at 09:56 GMT
School pupils have had the chance to speak to astronaut Tim Peake live from the International Space Station.
Sandringham School in St Albans was the first UK school, using amateur radio equipment, to link up with Tim on the ISS and ask about his mission.
To celebrate, the school held a special space festival. BBC News School Reporters Kallum, Sebastian, Joe and Holly have been finding out more.