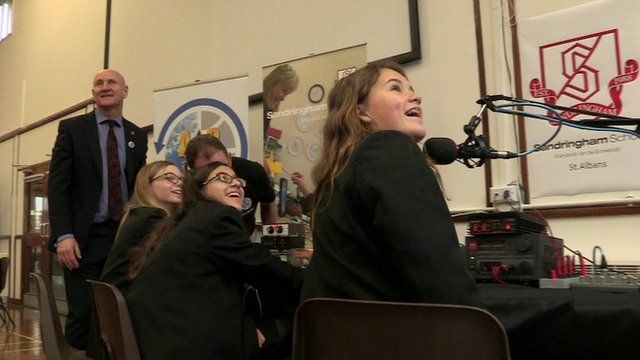 Pupils live link to Tim Peake
8 January 2016 Last updated at 06:01 GMT
Pupils at Sandringham School in St Albans are getting the chance to speak to astronaut Tim Peake live from the International Space Station.
To celebrate the occasion, they've been throwing a Space Festival at school - making models and even cooking space-friendly food!
School Reporters Kallum and Sebastian have been finding out more.