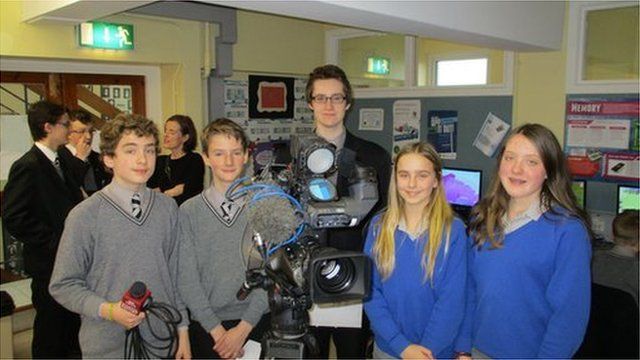 Hour of Code: Student coders win visit to Google HQ
9 December 2015 Last updated at 09:11 GMT
Two Year 10 pupils from Dominican College in Portstewart have won a trip to Google headquarters in California after inventing an app - and they even get to take their IT teacher with them.
The app - called Employapple - aims to simplify and make the communication process more efficient.
They, like schoolchildren around Northern Ireland, have been honing their computer skills from gaming and mobile apps as part of the global project Hour of Code.
Sam, one of the prize-winners, explained his love of coding and told School Reporters from his school: "You can create something from a tiny idea and it can turn into something massive."