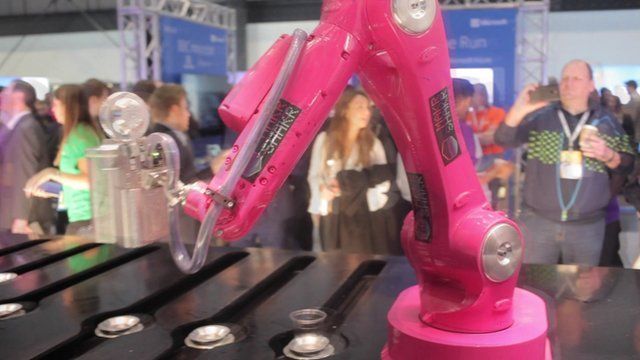 The robot who will mix your drinks
18 November 2015 Last updated at 16:54 GMT
Robots are learning new tasks all the time - and are being moved from production lines into the leisure industry.
Some will even mix drinks for you as BBC News School Reporters from Eastlea Community School in London discovered when they visited the Microsoft Future Decoded event.
School Report is a BBC project which helps secondary school children around the UK make their own news.