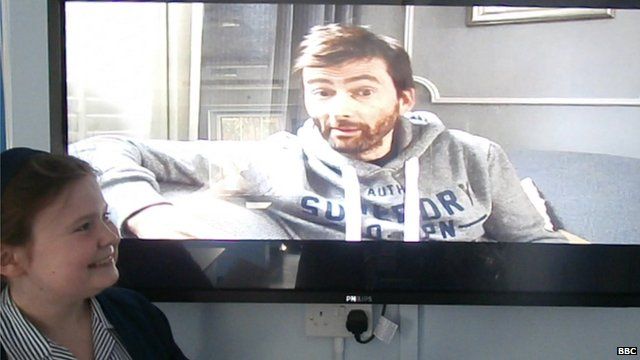 David Tennant reveals Pet Shop Boys inspiration
19 March 2015 Last updated at 10:39 GMT
David Tennant revealed to School Reporter Grace he is "sort of named after" Neil Tennant from the Pet Shop Boys.
A 15-year-old Tennant plucked the name out of a music magazine because there was already an actor called David McDonald, his name at birth.
In the interview for The Laurels School in Clapham, south London, the former star of Doctor Who said fellow Doctors Tom Baker and Peter Davison inspired him to become an actor.