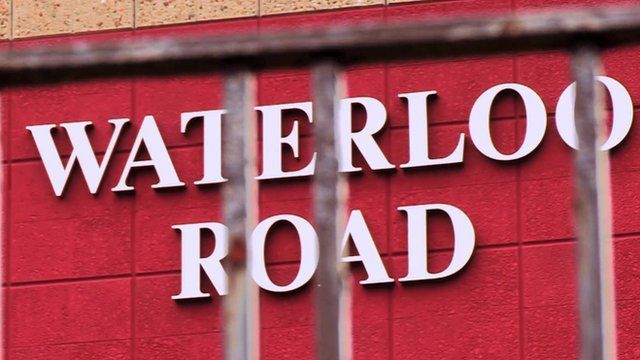 Final bell rings at Waterloo Road as BBC TV series ends
9 March 2015 Last updated at 06:00 GMT
Waterloo Road, the BBC drama about life in a secondary school, closes its doors for the final time at the end of its 10th series on Monday.
Cast members Andrew Still and Caitlin Gillespie reflect on their experience of recording the final episode.
School Reporters from St Columba's High School in Inverclyde interview the duo - who play Scott and Lisa - and look at the site where the series was recorded.
The final episode will be broadcast on BBC Three at 8.30pm and on BBC One at 11.15pm.
You can see photographs from the students' visit to BBC Scotland and Waterloo Road - and also find out more about BBC News School Report.