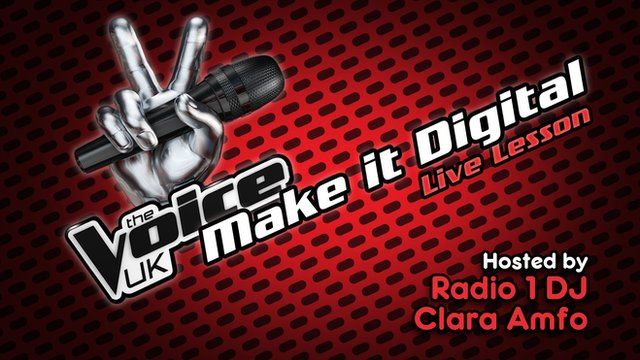 Relive The Voice UK Make it Digital Live lesson
31 March 2015 Last updated at 16:43 BST
At 11am on 13 March 2015, BBC Learning streamed a Live lesson from the Birmingham NEC designed to get 9-14 year olds engaged in computer science. Thousands of you watched and took part in the lesson activities.
If you didn't manage to see it live you can watch the show right here - hosted by Radio 1 DJ Clara Amfo as well as many other great guests!
Will.I.am's coding teacher, Lilly Kam introduces you to algorithms with fun interactive activities.
Muki Kulhan, the woman behind The Voice UK interactive reveals the secrets behind the new Voice app.
And code master Dr Sam Aaron creates a live music set all through live coding!