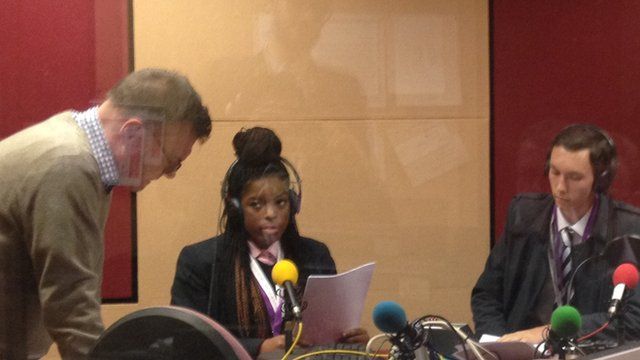 Today in Youth Parliament
14 November 2014 Last updated at 18:21 GMT
You don't often hear cheers and applause in the House of Commons but then it's not every day that the debating chamber is taken over by the UK Youth Parliament.
The MYPs were at Westminster for the sixth year running. School Reporters Alice and Callum from Bishop Challoner schools went into the parliamentary press gallery to find out more and this is their Today in Parliament.
Listen out for Callum talking votes at 16 in this week's Week at Westminster on BBC Radio Four on Saturday at 11:00 GMT.