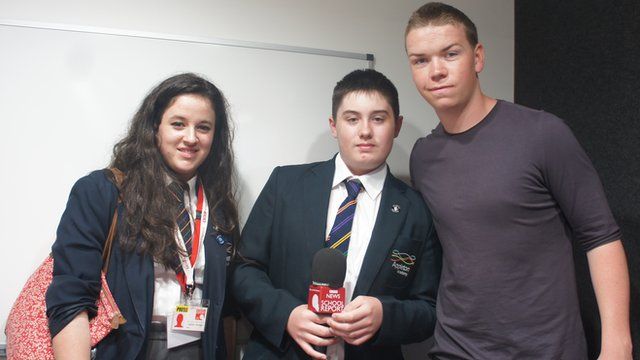 Will Poulter says anti-bullying education is crucial in schools
2 July 2014 Last updated at 18:15 BST
Hollywood actor Will Poulter told School Reporters about his personal experiences of being bullied and offered advice for young people to combat it.
Year 8 pupils Sophie and Thomas from Appleton Academy in Bradford attended the Diana Award Showcase at the London headquarters of Facebook for the Anti-Bullying Pro campaign, where the actor was speaking.
Poulter, who starred in the film We're The Millers, championed an idea put forward by fellow speakers Jodie Marsh and Adam Deacon to make anti-bullying a part of the curriculum in all schools.