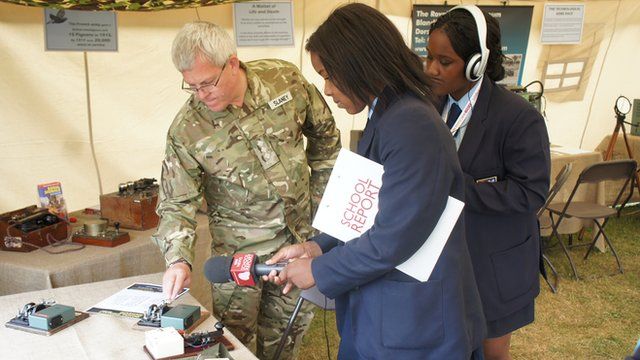 How pigeons and Morse code helped win World War One
1 July 2014 Last updated at 12:48 BST
As part of the commemoration of World War One, the BBC is holding a number of events explaining what life was like during wartime. The BBC World War One at Home roadshows feature hands-on activities, performances and interactive sessions.
BBC News School Reporters Imanuella and Safara from Erith School got a chance to visit one of the roadshows at Woolwich Barracks in London and interviewed experts and volunteers. They discovered how pigeons were used to communicate in the war, how a wartime bed was made and how a way to store blood was discovered.
They also investigated why we should be remembering World War One, 100 years on.