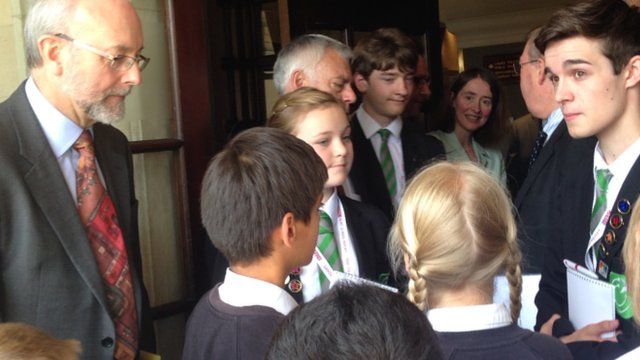 Education Select Committee debate Michael Gove's reign in job
27 June 2014 Last updated at 12:03 BST
School Reporters from Sirius Academy grabbed an opportunity during a Young Person's Question Time to ask MPs whether they thought Education Secretary Michael Gove was doing a good job.
Gove's successes and failures were a hotly debated topic between the Education Select Committee.
Earlier in the day chairman Graham Stuart told School Reporters that the committee's role was to hold Michael Gove and his department to account.