School Report assignment - should 16 & 17-year-olds have the vote?
19 September 2014

From the section

Home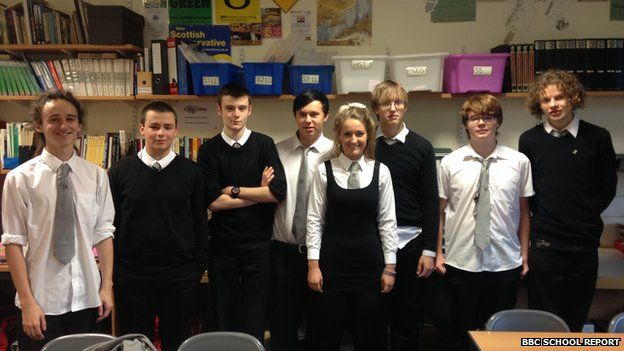 Fancy getting involved in some reporting? Well now you can with our new School Report assignments.
Sign up to take part in the 2014-15 year of School Report and your students can get involved in reporting on some major events taking place now and in forthcoming months in an innovative and different way.
Our latest challenge involves looking into whether 16 and 17-year-olds should be allowed to vote in next year's General Election.
Teenagers in that age group have just voted in the Scottish referendum but they will not be eligible to vote in the Election in May.
Some have told us of their disappointment with Scott, 16, of Hermitage Academy in Helensburgh saying: "I think the general voting age should be changed over this vote because young people have demonstrated they can show an interest in politics."
However, 16-year-old Darryl from Lincoln Castle Academy in Lincoln, disagrees and said: "Although I have political opinions, we have not quite reached that age or maturity to vote on them - especially not for something like the General Election."
What do your School Reporters think?
We want them to look into the subject - to interview relevant people in their school or beyond and to present the argument for or against.
We are looking for assignments to be completed by Friday 3 October and we will publish the best on our website.