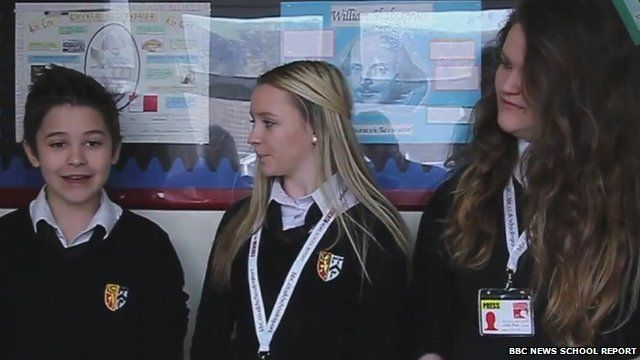 School looking forward to Bars and Melody in Britain's Got Talent final
29 May 2014 Last updated at 16:24 BST
Leondre and Charlie, from the duo Bars and Melody received Simon Cowell's golden buzzer which guaranteed them a place in the Britain's Got Talent semi-final.
School Reporters Megan and Ella from Glan Afan Comprehensive School in Wales nabbed one of the first interviews with Year 8 pupil, Leondre, before his audition aired on TV- but the pupils were under strict orders not to ask him about it!
They said: "It was really fun interviewing Leo but it was shame he couldn't talk about his appearance on Britain's Got Talent. We did try to get some gossip but he wouldn't give anything away! We hope we can interview Bars and Melody in our next report- that would be exciting!"
His teacher Natalie Warlow said: 'We were all very excited to see Leondre on BGT and were even more so when Simon pushed his golden buzzer!"