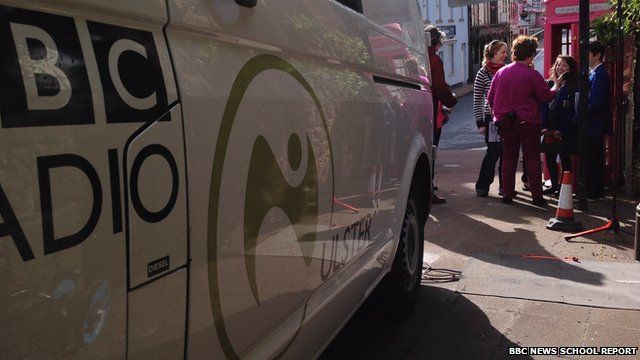 Detectives with a camera covering the Giro d'Italia cycle race
12 May 2014 Last updated at 17:29 BST
School Reporters Matthew and Shauna from St Killian's College in Ballymena were among the crowds in the village of Cushendall in Northern Ireland to watch the Giro d'Italia cycle race.
Before the riders arrived, they appeared with their teacher on BBC Radio Ulster's Saturday morning show Your Place and Mine.
They are making a behind the scenes documentary on reporting the world famous race which passed through their village on its first day.
They discuss their journalistic ambitions, pink sheep and attempt to name the nine glens of Antrim....