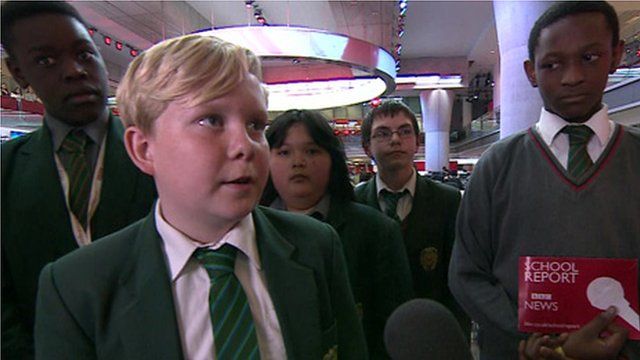 School Report focuses on Africa
28 March 2014 Last updated at 17:29 GMT
School Reporters from St Aloysuis Roman Catholic College, London reflect on their time with the Focus on Africa programme for BBC World.
In this broadcast on the BBC News channel, the pupils explain what mother tongue day is and Focus on Africa's Alex Jakana reveals how interest the group were in the world beyond the United Kingdom.
News Correspondent Adam Fleming asks the questions.