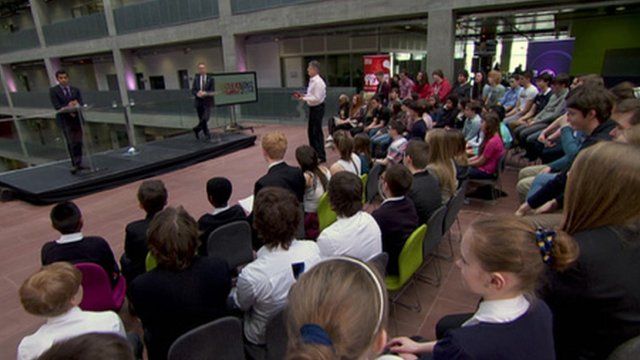 Scottish referendum: School Report debate
27 March 2014 Last updated at 20:19 GMT
In six months' time there will be a referendum asking whether Scotland should be an independent country.
For the first time 16- and 17-year-olds will get the vote. As the build-up to the referendum continues, 50 young people get the opportunity to put their questions to politicians on the matter.
Labour MP Jim Murphy, from the Better Together campaign, and the Scottish National Party's Humza Yousaf state their opposing cases and answer the questions of BBC News School reporters in this debate.