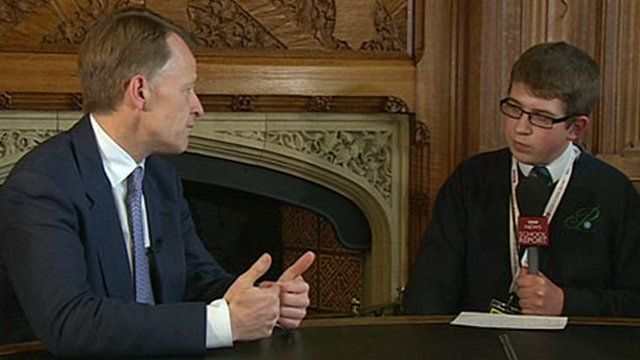 Schools minister David Laws defends education changes
27 March 2014 Last updated at 09:38 GMT
Liberal Democratic schools minister David Laws has answered questions posed by School Reporters from Aldworth School in Basingstoke, Lilian Baylis School in London and Poltair School in St Austell.
Mr Laws defended the changes to the GCSE exams, the age of leaving education and also the proposal to make the school day longer.
The pupils also invited Mr Laws to visit and teach at their schools to get a true picture of what the education system is really like.