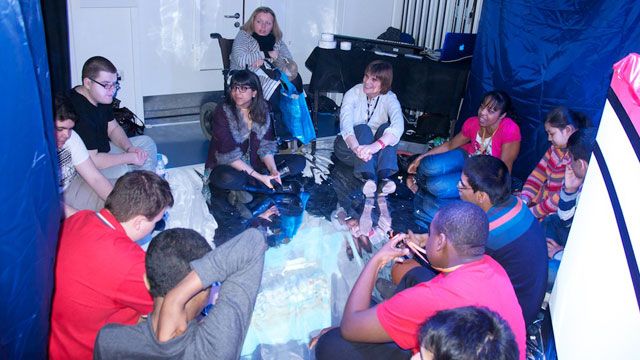 Autism: The invisible condition
27 March 2014 Last updated at 12:19 GMT
Around one in 100 people in the UK have autism. yet people with the "invisible" condition still experience prejudice.
The Phoenix School in London specialises in teaching young people with autism and uses theatre studies to teach team-work.
BBC Radio 4's Today Programme speaks to pupils at the school to see how the creative methods help their well-being.