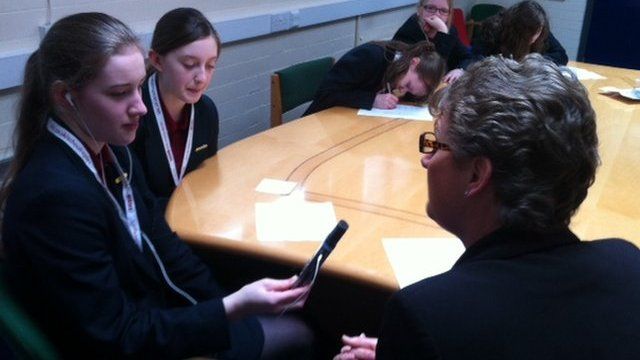 Cashless school gets the thumbs-up
27 March 2014 Last updated at 12:11 GMT
If you've ever gone to school and forgotten your dinner money, you'll know it can be tricky to get yourself out of this situation.
But pupils at Malbank School and Sixth Form College in Nantwich seem to have put their finger on the solution - or rather their thumbs.
Biometric technology means they should never need lunch money again - although it's not without the odd hitch. BBC School Reporters explain how it (usually) works.