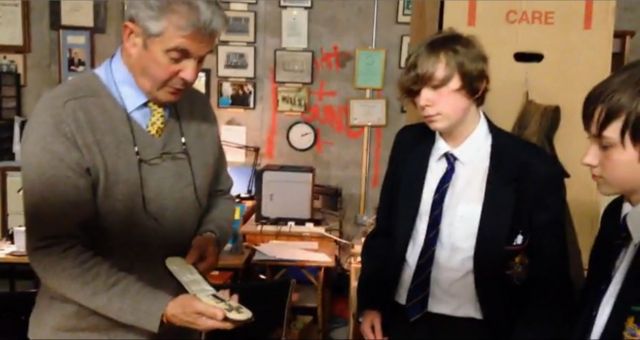 Bangor Grammar pupils report on their school's sacrifice in World War One
27 March 2014 Last updated at 10:50 GMT
Pupils at Bangor Grammar School in County Down have been investigating their school's sacrifice during World War One.
The School Reporters learned that almost a quarter of the pupils from the school who served in the conflict were killed in action.
The school's archivist also presented the pupils with a very special war medal.
School Report News Day in Northern Ireland will be coming live from BBC Newsline's studio in Broadcasting House, Belfast, on Thursday 27 March. You can follow the programme live on the School Report site and on BBC News Northern Ireland at 14:30 on 27 March. You can catch up with the programme again later that day on the red button from 17:00-19:00.