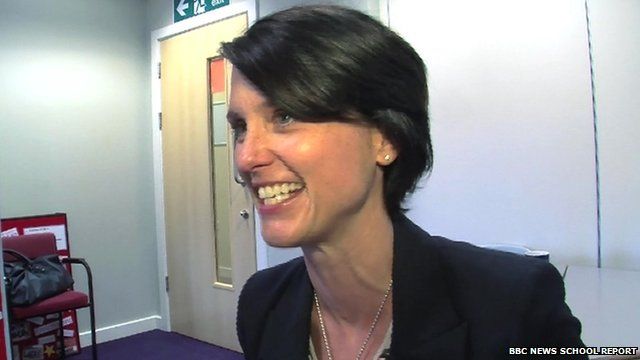 School Reporters investigate if gay marriage will lead to a change in attitude in society
29 March 2014 Last updated at 08:20 GMT
On 29 March, same sex marriage will be legal in the UK. Will this change in law to allow gay marriages lead to a change in attitude towards homosexuality?
School Reporters from Carshalton High School for Girls invited actor Heather Peace who played Deputy Headteacher Nikki Boston in the BBC drama Waterloo Road to give a speech to the school.
Afterward they interviewed her who and found out what it was like for her to 'come out' 18 years ago after a Catholic education and previous heterosexual relationships.