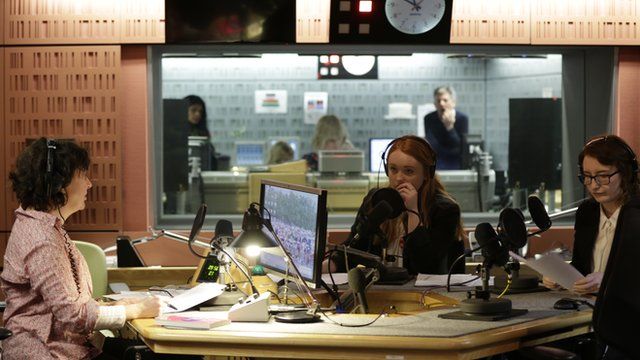 School Reporters take over BBC Radio 4's Woman's Hour
25 March 2014 Last updated at 16:05 GMT
From online bullying to exam pressure, School Reporters dictated the Woman's Hour agenda, when they took over the BBC Radio 4 programme on Tuesday.
The programme also included a special guest appearance from 19-year-old singer-songwriter Nina Nesbitt, and an interview with former teacher Jenny McLachlan, who is now a published author.
Isabel and Emily, from John Cleveland College in Hinckley, Leicestershire worked alongside regular presenter Jane Garvey to co-present the flagship show.