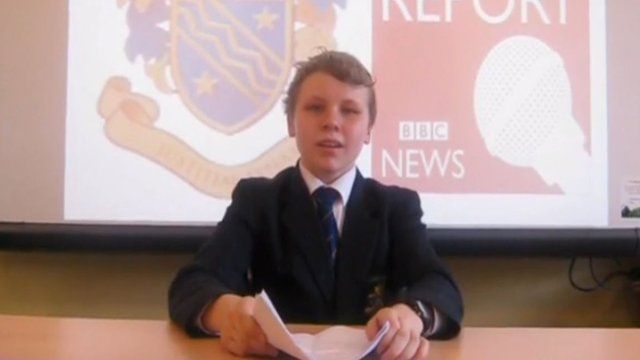 Northern Ireland education: Should the school year be lengthened?
25 March 2014 Last updated at 17:42 GMT
The pupils and head teacher at Bangor Grammar School in County Down, Northern Ireland, discuss the positives and negatives of lengthening the school year.
The School Reporters investigate whether reducing school holidays or allowing parents to take their children out of school for up to 10 academic days a year would be practical solutions for families hoping to avoid holidaying at expensive times.
School Report News Day in Northern Ireland will be coming live from BBC Newsline's studio in Broadcasting House, Belfast, on Thursday 27 March. You can follow the programme live on the School Report site and on BBC News Northern Ireland at 14:30 on 27 March. You can catch up with the programme again later that day on the red button from 17:00-19:00.
Bangor Grammar school reporters in Washington DC
Winning Turner Prize entry impresses singer
What is BBC News School Report?