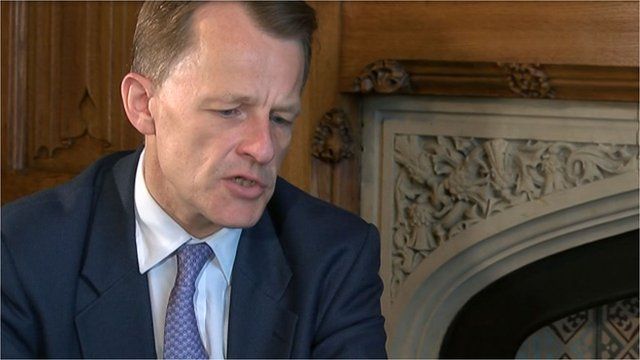 Teachers' strike 'disappoints' Lib Dem minister David Laws
26 March 2014 Last updated at 09:32 GMT
Liberal Democratic minister for schools David Laws answered questions posed by School Reporters from Aldworth School in Basingstoke, Lilian Baylis School in London and Poltair School in St Austell about Wednesday's teachers' strike.
Members of the National Union of Teachers are taking action, which is causing many schools to shut for the day.
Mr Laws said he was "really disappointed" by the decision to walk out.