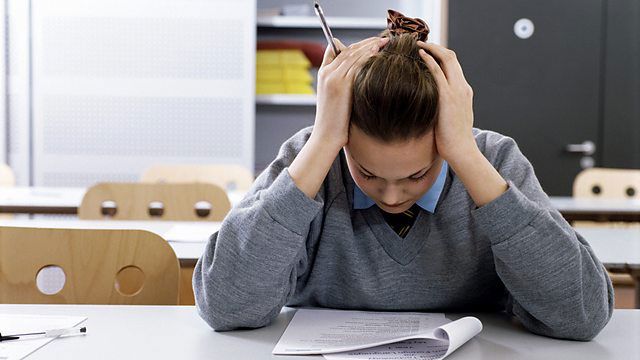 Is the pressure of exams becoming too much for children?
25 March 2014 Last updated at 16:38 GMT
As part of School Report's Women's Hour takeover on BBC Radio 4, Isabel from John Cleveland College in Hinckley and Maria from Richmond Park Academy investigate how the pressure of exams effects pupils taking their GCSEs.
Richmond Park Academy ranks its GCSE pupils from 1 to 93, and many of the children believe this does not help them cope with the stresses of the exam year.