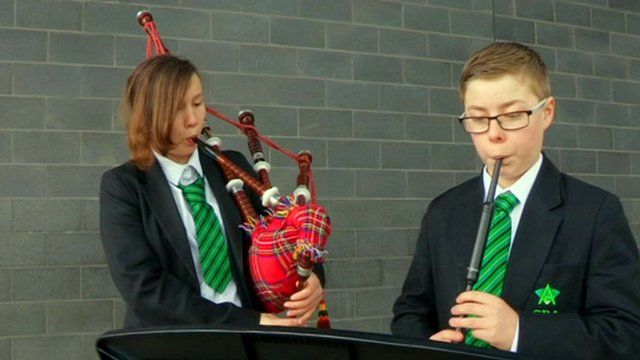 Corby - 'little Scotland' in the heart of England
27 March 2014 Last updated at 11:42 GMT
The town of Corby in Northamptonshire is in the heart of the English midlands, yet the town is known as "Little Scotland" due to its strong links with the north.
School Reporters Steph, Chloe, Claudia, Evie and Hannah from Corby Business Academy look at the reasons behind the town's strong Scottish roots.
They also ask whether people in the town should be allowed to vote in the forthcoming Scottish independence referendum.