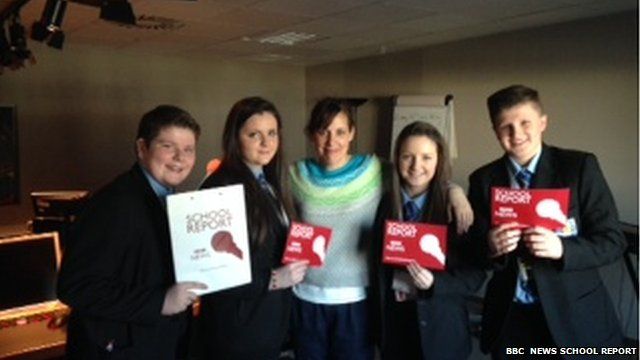 Why Great British Bake Off presenter Mel Giedroyc eats carrots all summer
27 March 2014 Last updated at 13:33 GMT
School Reporters Niamh and Jack from Turnbull High School speak to Great British Bake Off's Mel Giedroyc.
She tell them how her siblings influenced her performance career, where she first met her comedy 'other half' Sue Perkins and why carrots are a big feature in her diet every summer.
On News Day 2014 some of this interview was also featured on Radio Scotland's MacAulay & Co. with Niamh and Jack live studio guests reflecting on their reporting experience.