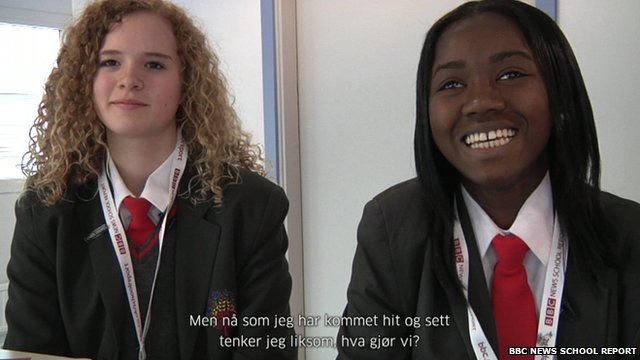 School Reporters make the news in Norway
22 March 2014 Last updated at 13:54 GMT
School Reporters made the news in Norway during a trip to a local school to investigate how they use technology differently in the country.
Olivia and Mary from Burntwood School in south London spent two days in Oslo reporting for BBC News School Report and BBC Click.
Norwegian newspaper Aftenpost visited the school to find out what the English duo thought.
Please note - some of the commentary on this video is in Norwegian.