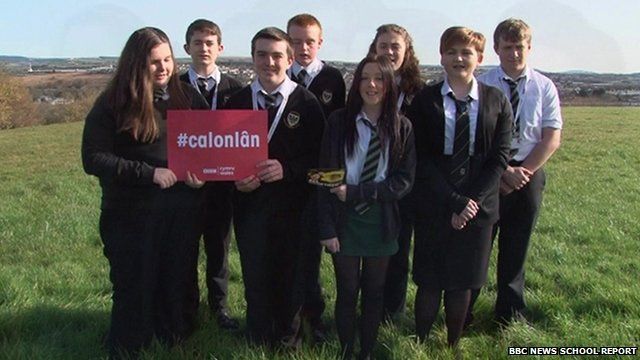 Six Nations boosts popularity traditional Welsh Hymn Calon Lân
27 March 2014 Last updated at 09:30 GMT
Calon Lân is a traditional Welsh language hymn which is traditionally sung before every Welsh rugby union match.
The recent Six Nations kick-started renewed popularity of the song.
School Reporters Anna and Ben from Bryntirion ComprehensiveSchool in Bridgend investigate the history and origins of the hymn and reveal why you don't have to speak Welsh, be Welsh or even support Wales at rugby to appreciate its simple message.