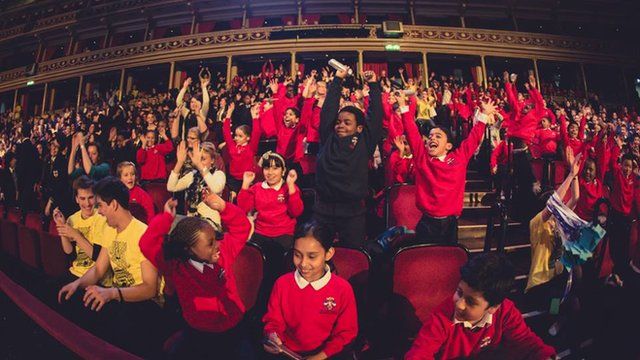 School samba band helps break world record for Street Children charity
26 March 2014 Last updated at 14:08 GMT
When you think of school music lessons, what's the first thing that springs to mind?
Students at Esher Church of England High School would probably think of their 60-piece Samba band. Samba is dance music with a strong drum beat that's traditionally played at carnival time in Brazil, the country that is hosting this year's football World Cup.
Two of its members are School Reporters, Rebecca and Gabrielle. They report on why it's been such a big hit and how they ended up being part of the world's biggest Samba band playing at the Royal Albert Hall in aid of the Street Child World Cup charity.
The audience went mad when it was announced they had broken the record.
You can also listen to the item on the 4 O'Clock Show on BBC Radio 4 Extra.
Cardinal Wiseman Catholic School and Language College in Ealing also took part in the world record attempt and you can see their video report here.