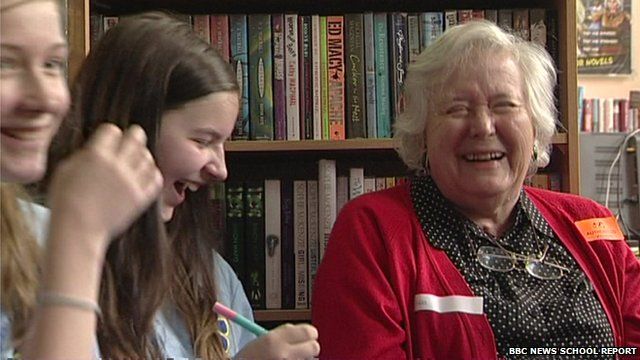 School Reporters report from Okehampton College's 'memory café'
27 March 2014 Last updated at 09:47 GMT
Okehampton College is the only school in the UK which has its very own "memory cafe" for people and their loved ones who are affected by dementia.
Students from the school work at the cafe as "dementia ambassadors".
School Reporters from the school visited the cafe to find out its role in the life of its users, how it helps their generation understand the impact of the disease and what they might face in the future - as family members, employers and even, perhaps, themselves.