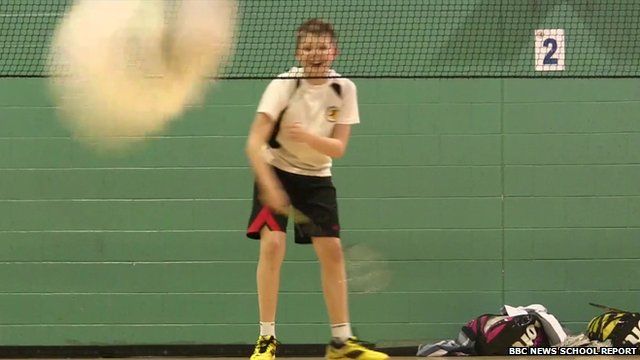 Glasgow School of Sport - where Scottish sporting heroes are formed
27 March 2014 Last updated at 09:26 GMT
Bellahouston Academy is home to the Glasgow School of Sport, which has specialised in training the next generation of sportsmen and women in athletics, badminton, gymnastics, hockey and swimming since 1999.
School Reporter Cole gained an insight by talking to current pupils about their sporting goals, including three siblings and their dad, who is also their badminton coach at the school.
He also interviewed Craig Robertson, a badminton medal winner at Manchester's 2002 Commonwealth Games and another coach at the school.