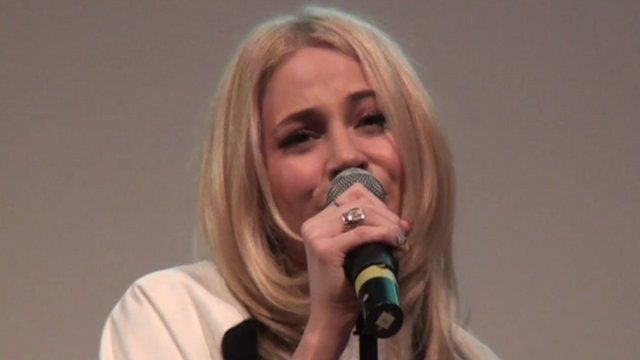 School treated to visit from singer Pixie Lott
12 March 2014 Last updated at 19:09 GMT
Singer Pixie Lott performed three songs, including her new single, Nasty, answered questions and was interviewed on a visit to Ravens Wood School in Bromley.
She was visiting the school in memory of one of the pupils who died from sudden cardiac death in 2011 - she is a patron of the charity Cardiac Risk in the Young, which raises awareness of the conditions which can lead to sudden cardiac death among young people.
The visit was filmed by students taking part in BBC News School Report, a project which allows secondary school students around the UK to make their own news.