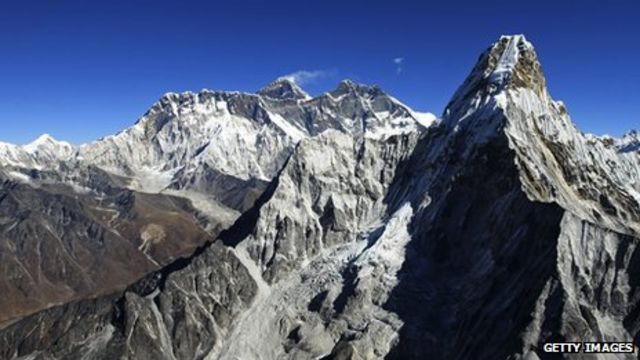 Author Matt Dickinson reveals the harsh reality of life on Everest
27 March 2014 Last updated at 09:21 GMT
In his quest to conquer the world's toughest peak, Matt Dickinson survived frostbite, stumbled across a dead body and filmed a documentary while doing it.
School Reporters Joanna, Dunia, Rebecca, Armin, Aidan and Charlie from Lady Manners School Derbyshire, met Matt at the launch of his new novel for teenagers, The Everest Files and discovered which part of the planet's most majestic mountain has become known as the 'toilet paper trail'.
You can also listen to the item on the 4 O'Clock Show website.