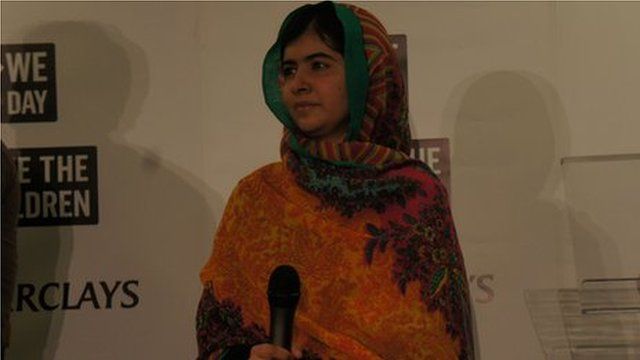 Make the most of education - Malala
7 March 2014 Last updated at 16:15 GMT
Young educationalist Malala Yousafazi, the 16-year-old Pakistani activist who became famous around the world after being shot in the head by the Taliban in 2012, has stressed the importance of making the most of learning opportunities.
Speaking at a press conference at the UK's first WE Day, she told BBC News School Reporters Jola and Codey from Robert Clack School in Dagenham about her charity work and her wish for education for all.
A total of 12,000 children from across the country attended the event at London's Wembley Arena.
The event sought to empower children to get involved in making a change through charity work, and global celebrities including Ellie Goulding, Al Gore and Jennifer Hudson were there to give speeches and performances.