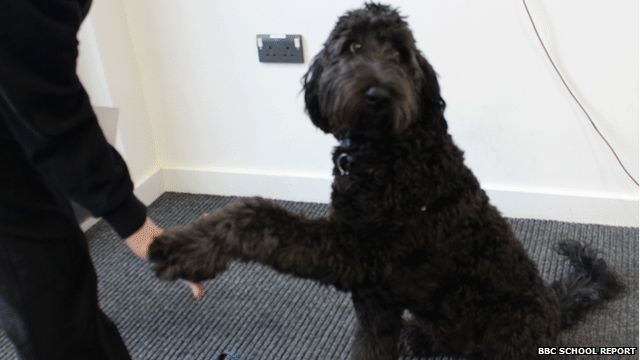 Why a Bristol school has a dog on its staff
24 March 2014 Last updated at 12:00 GMT
Q. What do you get when you cross a spaniel and a poodle? A. A 'Spoodle' called Noodle.
Dog Noodle is a member of staff at Wallscourt Farm Academy and Beaufort Grange Care Home in Bristol.
School Reporters Jacob and Aidan from Bath Community Academy talk to the head teacher and students at the primary school and staff and residents at the care home and learn about the benefits of canine care.
You can also listen to the item on the 4 O'Clock Show website.