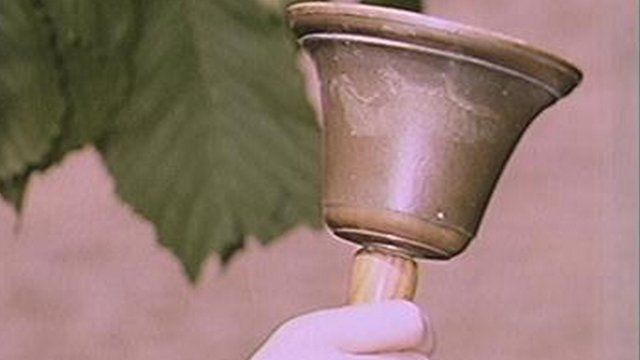 Is the end nigh for the school bell?
4 March 2014 Last updated at 11:27 GMT
A school in Salford has replaced its bell with music to mark the beginning and end of lessons.
St Ambrose Barlow Roman Catholic School now only uses its school bell for fire alarms and students are now likely to enter and leave classrooms to the sound of the theme from Out of Africa, a Beatles track or even, on the last day of term, Alice Cooper's School's Out, as BBC Radio 5 live's Rowan Bridge reports.