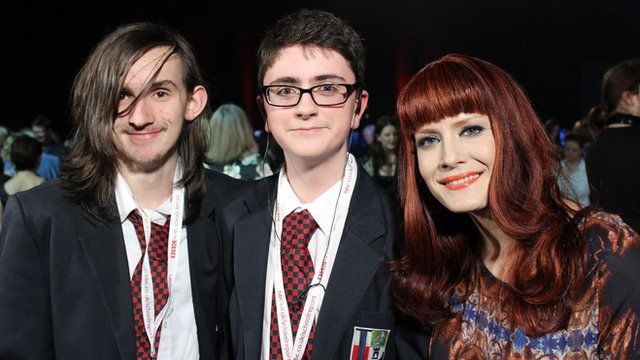 Piece put you in Turner winner's mind, says Scissor Sisters singer
12 December 2013 Last updated at 13:35 GMT
BBC News School Reporters Joshua and Jake from Lisneal College went behind the scenes at the awards ceremony for the Turner Prize in their home town of Londonderry.
The main prize went to Laure Prouvost, whose piece was called "unexpectedly moving" by the judges.
Joshua and Jake interviewed BBC Arts Editor Will Gompertz, art critics, members of the public and Scissor Sisters singer Anna Matronic, who was involved with the TV coverage of the ceremony.