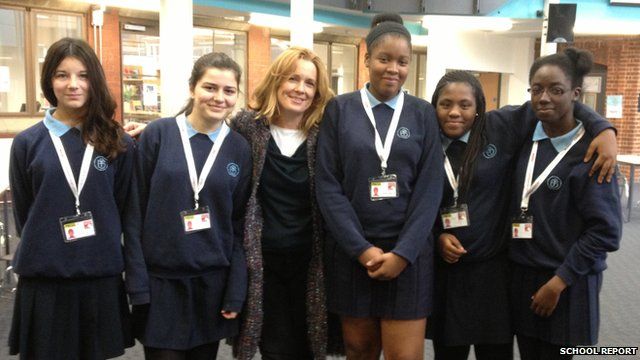 I was suspended from school, reveals Kirsty Lang
12 December 2013 Last updated at 09:23 GMT
BBC Radio 4 presenter Kirsty Lang, has been telling School Reporters how she got started in journalism - and how getting suspended from school affected her.
Ms Lang visited Highbury Fields School in north London to give a speech as part of the Speakers For Schools project, advising students not to give up on their dreams and to work hard.
She also told School Reporters Vanessa and Shaiyan about her memorable interview with Nelson Mandela and some of the big stories she has covered during her career.
Produced by Vanessa, Shaiyan, Bukola, Lauren and Luena.