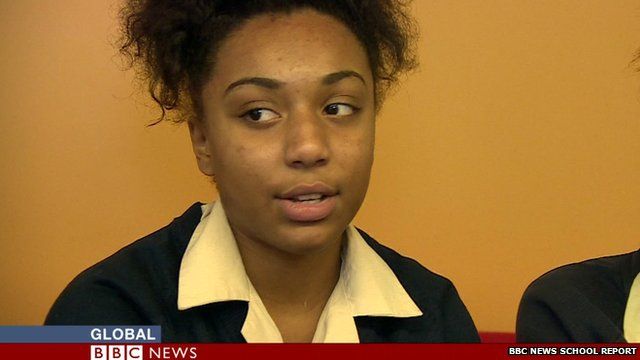 Why do boys do better in maths?
3 December 2013 Last updated at 17:27 GMT
School Reporters from Bullers Wood School in Bromley were drafted in to appear on the BBC World News Channel to discuss the latest Pisa tests.
The figures from the global education survey revealed that the UK was lacking behind its global rivals, with 15-year-olds failing to make the top 20 in Maths, Reading and Science.
The students shared their thoughts on the UK Education system and discussed the differences between boys and girls education.