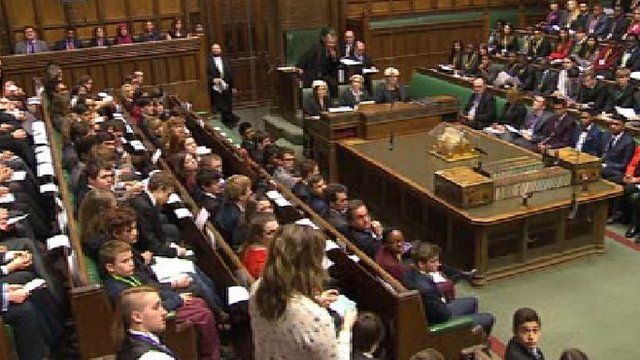 Today in Youth Parliament
15 November 2013 Last updated at 18:20 GMT
School Reporters from Holbrook Academy got the chance to make their own Today in Parliament programme, covering all the debates at the UK Youth Parliament Debate being held in the House of Commons in London.
The students wrote scripts, chose the best clips from each debate and recorded their programme in a radio studio at the BBC's Millbank offices.
Connor, who reported on one of the debates, said the experience of recording a radio programme was "intense, amazing and interesting".