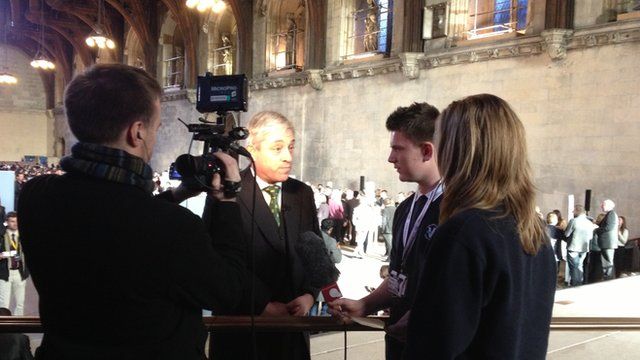 Speaker John Bercow urges MPs to visit schools
15 November 2013 Last updated at 17:52 GMT
The Speaker of the House, John Bercow MP, has called on MPs to engage with young people by going into local schools.
BBC School Reporters Rachael and Gregory from Holbrook Academy interviewed the speaker at Westminster Hall in the Houses of Parliament.
He described working with the Youth Parliament as "different" and "a very healthy experience".
The Speaker said he was impressed with the "self-assurance", "commitment" and "dedication" of the young members of the Youth Parliament.