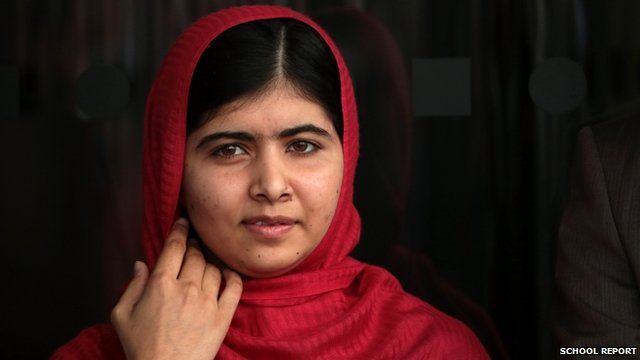 Talking about Malala with BBC World Service
7 October 2013 Last updated at 18:17 BST
On the anniversary of Malala Yousafzai's shooting on her way from school in Pakistan, Birmingham School Reporters Holly and Lauren reflected on how she has inspired them.
Holly and Lauren shared their views and experience of meeting Malala at the United Nations with a global audience on BBC World Service's The Newsroom.
The School Reporters from Bartley Green School in Birmingham described the similarities and differences between themselves and the inspiring teenager.