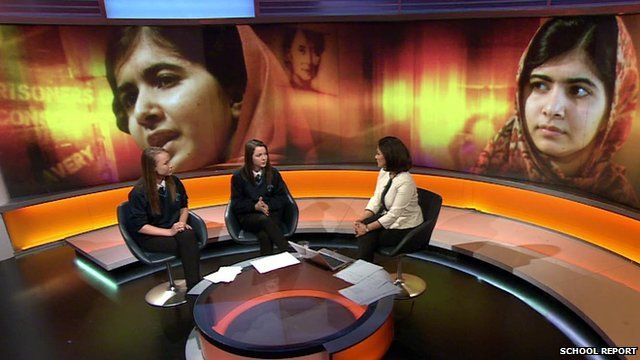 Malala's Message resonates with School Reporters
7 October 2013 Last updated at 15:26 BST
School Reporters Holly and Lauren spoke to Mishal Husain live on BBC World News about their experience of meeting Malala Yousafzai.
The School Reporters from Bartley Green School were at the UN in July 2013 when Malala delivered her speech about the importance of education.
Holly and Lauren described how much Malala's story has influenced their own views on education.