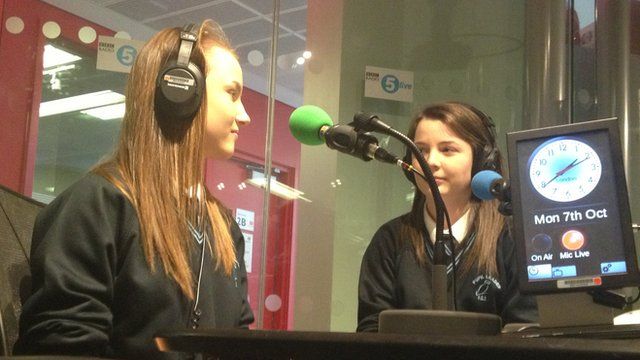 School Reporters discuss Malala impact on 5Live
7 October 2013 Last updated at 15:34 BST
School Reporters Lauren and Holly from Bartley Green School in London have returned to the BBC to relive their experiences meeting Malala Yousafzai at the UN in July.
Ahead of a Panorama Special: Malala: Shot for Going to School, Lauren and Holly told to BBC 5Live's Shelagh Fogarty that Malala, who campaigns for education rights for young people around the world, had been "inspiring".
"She brought hope that one day every child will get the education that they deserve as a right". They went on to describe the impact of that meeting not just on themselves but on their friends at school in Birmingham who until recently took their education for granted.