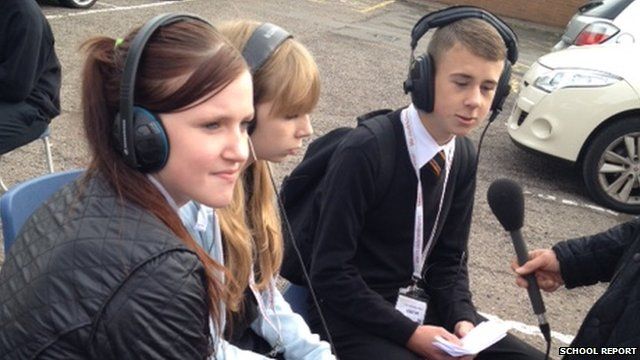 Students discuss their climate change concerns
1 October 2013 Last updated at 13:29 BST
Students from Glyn Derw High School in Cardiff joined Victoria Derbyshire on Radio 5 Live to ask experts questions about climate change.
Following the release of IPCC's Climate Change report which claimed global warming is significantly caused by humans, the School Reporters were keen to find out more about what this means for their generation.
Joshua, Sophie and Courtney spoke about their concerns about climate change and quizzed the experts about the future of the environment.